Sing Dance Crawl is an experience like no other. This high-energy event draped in 'Merican pride takes you to three of San Diego's best venues. Each venue pulls out all the stops, creating an experience that you'd expect on a busy Saturday night… but during the day and just for us! You don't want to miss your chance because this party only happens once a year! With epic entertainment at each venue… there is no doubt that you will sing, you will dance and you will crawl!!
Sing Dance Crawl brings together people not only for a good time, but for a great cause. Through ticket sales and contributions, 2018's Sing Dance Crawl raised more than $20,000 for the Wingman Foundation, an organization whose mission is "To honor the sacrifices of our fallen air warriors and support the families they've left behind."
Don't miss out on updates, follow us on Facebook & Instagram!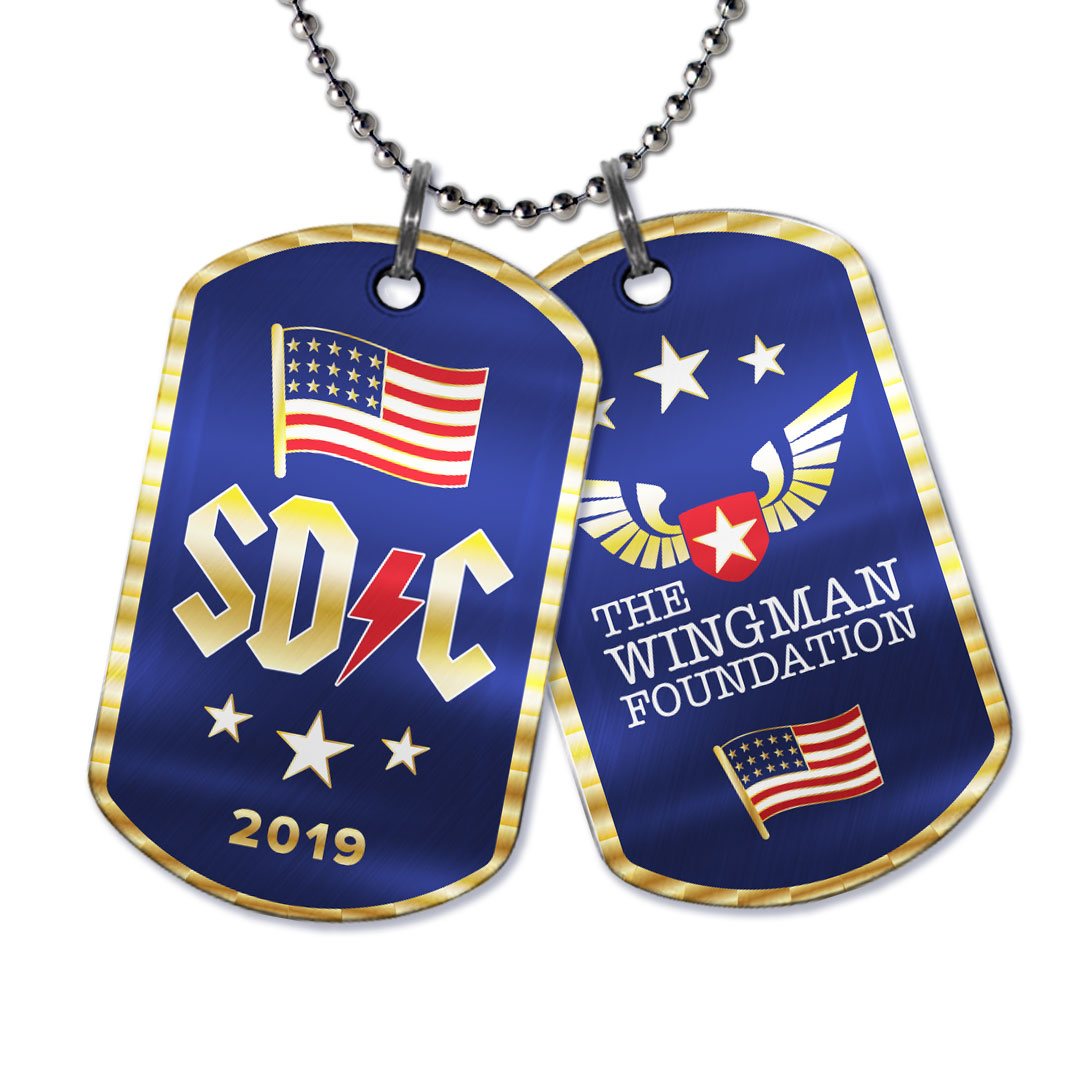 2019

Limited Edition Wingman
SDC

Dog Tag
Includes entry to win 'The Ultimate SDC VIP Experience' for you and 5 friends! Your crew will join us on stage at The House of Blues, complimentary bottle and VIP table at Parq and MORE!
Only 500 available to purchase with your SDC ticket. Don't miss out!